Featured Video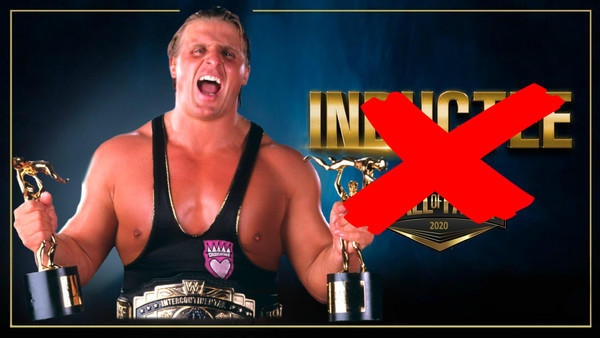 There is no strict set for criteria for WWE Hall of Fame induction.
It's a place where Koko B. Ware and The Godfather rub shoulders with Steve Austin and Shawn Michaels. Most decorated, revered performers will find their way in their someday, with the likes of The Undertaker, John Cena, and Triple H all shoe-ins once they step away from the squared circle entirely, though the presence of Koko and co. opens the door for loyal midcarders as well.
Championships and other accolades aren't always a requirement, making it hard to rule any tenured wrestler out. In addition, the likes of Nick Bockwinkel and Verne Gagne prove that you doesn't need to have worked for Vince McMahon for an extended period either, while The Ultimate Warrior, one of the sport's biggest bridge-burners, was inducted as well. There's hope for CM Punk yet.
So what gets a wrestler eliminated from Hall of Fame contention entirely? Find out within, though each of the performers we're about to cover definitely left a body of work or a list of accomplishments worthy of a spot. They'll just never get there. In some cases, this might be for the best...