Seth Rollins Reveals How Becky Lynch Is Coping Without WWE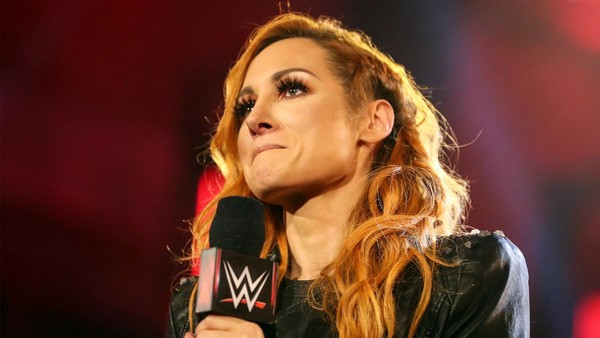 Seth Rollins has told the New York Post that his fiancé Becky Lynch is missing WWE.
Soon-to-be mother Bex doesn't miss certain aspects of pro wrestling, according to Rollins. 'The Man's' man said Lynch doesn't miss all the travel, but added that she "misses having goals in mind" and the "go, go, go" daily excitement of being involved.
There isn't exactly a lot for Becky to do these days, especially in the midst of an ongoing global pandemic. That has left her pretty bored at home - even more so when Rollins is at the Performance Center doing his thing on Raw as the 'Monday Night Messiah'.
Seth did also acknowledge that he thinks Lynch will have to make a return someday to "go out on her own terms". For now, she's keeping those cards close to her chest, and Rollins admits he can't say for sure what's going on in his good lady's head there.
Becky probably won't even know herself until she's had their baby and settled into motherhood. There's a physical as well as mental shift to consider here too. Lynch's entire life has changed in just a matter of months.
Still, it's heartening to know she misses booting arses.